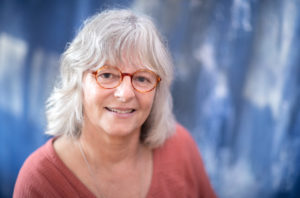 Beth Coyote has been a midwife for 48 years. She has worked in Haiti,  St Lucia,  New York City,  Syracuse, San Francisco and for 30 years in Seattle. She has nurtured women through many transitions: pregnancy, birth, breastfeeding and postpartum. She has also supported women through birth trauma, depression and pregnancy loss; miscarriage, stillbirth and the loss of older children.
She has two grown daughters and an 18 year old grandson.
Beth has had a Buddhist meditation practice since 1995. She has been on long retreats and in 2017, took temporary vows in a monastery in Myanmar. She completed Facilitator 1 Training in 2018 with Against The Stream Meditation Society which gives her agency to teach meditation and to offer the Buddha's teachings. She just completed a study of the Eight-fold path with JoAnna Hardy and Mark Coleman. She is active in two sanghas in Seattle. Her teachers include Adrianne Ross, Mary Stancavage, Jack Kornfield, Bhikkhu Analayo and Ma Kamala, among others.  Her Buddhist practice has been particularly instructive for sitting with the suffering of others.